The Judo Management Advisory Council is a panel of select judoka who have discovered the stunning paralels beetwen their professional careers and Judo.
The Advisory Council members share ideas and experiences around the judo application in organizations: companies, non-profit organisations, professional associations and universities.
Our objective is to enrich our experience with new contents, events, studies and sharing it with the society in harmony and cooperation following the judo principle of " jita kyoei " or mutual prosperity for self and others.
Ferran Agúndez
Starting my professional career in PWC and in positions in the financial area, during the last 20 years I have held various positions in industrial companies managing operations and sales teams, essentially oriented towards the development of projects and sales channels. From 2013 I have combined my experience with my passion to perform an innovative training based on the judo principles: maximum efficiency with minimum effort and mutual benefit and welfare, to work and life. I also take part in the consulting firm Connociam, as expert coacher in Innovation, Management and Organization, and leader of the Practice of Business Strategy for SMEs.
View publications
Chris Lukassen
Award-winning product manager, seasoned martial arts practitioner, and author of the informative how-to-business book, The Product Samurai, Chris Lukassen is on a mission to radically change the way people create products. Chris is a certified professional Scrum trainer with Scrum.org, and he has coached hundreds of product managers, product owners, and C-level professionals and is able to bridge the technical world with the commercial world. Drawing on his extensive experience with numerous startups and enterprises such as Thales, Saab, and TomTom, he has revolutionized the way products and services are innovated. A regular blogger and contributor to Quora, Chris also speaks at Microsoft TechDays and other agile-focused conferences and user groups across the Netherlands, Eastern-Europe, and Asia. As a passionate martial arts practitioner, he weaves the concepts of flow, balance, leverage, and courage into his product owner training and writing. He currently lives in Apeldoorn with his four children and loving wife, who coach him daily in the servant part of leadership.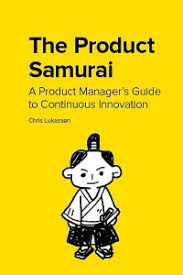 View publications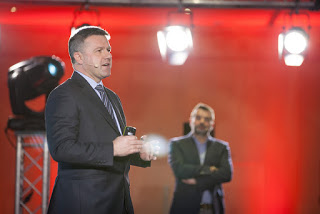 Xavier Ferràs
Professor of Innovation, Strategy, Entrepreneurship and Technology. Consultant, speaker, blogger and entrepreneur. Xavier Ferràs has a PhD in Economics and Business from UB and MBA from ESADE and Telecommunications Engineer from UPC. Professor of Operations Management, Innovation & Data Sciences at ESADE since 2002. He's Executive Director of Business Custom Programs. He has been Dean of the Faculty of Business and Communication at the University of Vic. Until 2012, he was Director of the ACC10 Centre for Business Innovation (Catalan Agency for Competitiveness), and was responsible for technology transfer policies, R&D and development of clusters in Catalonia. He has previously served as CIDEM Director of Business Development, Head of Innovation, Co-ordinator of the Technological Innovation Plan for Catalonia (2001-2004), and member of the committee drafting the Research and Innovation Plan (2005-2008). Among other executive positions related to technology and innovation, he has been a member of the boards of trustees and executive boards of BAIE (aerospace cluster), Biocat (biotechnology cluster), CTM technological centres (advanced materials), Barcelona Media (audio-visual), CTAE (Aerospace), LEITAT (manufacturing), the Microsoft Productivity Centre in Manresa, the Catalan Foundation for Research, the i-CERCA Foundation (Research Centre of the Catalan Government), Invertec (Venture Capital Company), and Creafutur. He previously worked in the automobile industry and as Professor of Electrical Engineering at the Barcelona School of Telecommunications Engineering. Author of 'Innovación 6.0: el Fin de la Estrategia' (Plataforma, 2010). Co-author of 'Pasión por Innovar' (Granica, 2006), 'Tanto Creces, Tanto Vales' (Granica, 2005), and '50 Lecciones de Management' (Granica, 2007). Speaker at over 200 national and international conferences on strategy, innovation and technology management.
View publications